Welcome to the home of the WCHL
MISSION STATEMENT
"Player created adult hockey league, where teams can participate in a safe, fun, and competitive environment and where teams and league management openly work together".
CENTRAL NEWS: as of July 1, 2022
Accepting Teams and Individual players 2022/23 season.
Season opener

– Sept 30, 2022.
Schedule

– 32 regular season and 2 playoff games guaranteed.
Playoffs

– Best of 3 rounds and a Best of 5 final.
Rules & Regulations

– We will continue to monitor and update our Penalty Minutes Leader list. We will be introducing a few different rules to speed up the game.
Free Agent player sign up for 2022-2023 season.
E-mail us for an Application Form (contact us page) and League fees.
League Team 2022-2023 Season
Any skill level of player, looking for some hockey next winter, please consider this option. Deadline is Sept 30th.
We will need a

minimum of 13 skaters and 1 Goalie

, to get this off the ground. Contact us for more info.
WCHL on Twitter, Facebook & Instagram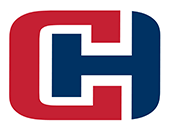 League Insurance will be provided through CARHA Hockey https://www.carhahockey.ca/